ACTORS' BIOGRAPHY (As of January, 2001)
STARRING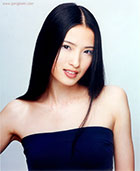 GONG BEIBI (The Bus Driver)
GONG BEIBI began her film career as a child actress. She graduated from the Central Drama Academy, where she became a star in China after starring in several popular TV series. Due to her success while still a student, she became known in the media at the time as "little Gong Li" (who was an alumni and shared some similar features). She has starred in feature films in both China (Wu Tianming's "An Unusual Love") and Hong Kong (kung-fu comedy "The Lord of Hangzhou"). "Bus 44" is her first short film. She is currently starring in a TV series and will star in a feature film later this year.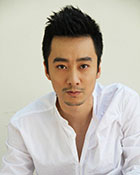 WU CHAO (The Young Man)
WU CHAO was born in Beijing. Not a professional actor, he was discovered in 1998 for the lead role in the feature film "Lunar Eclipse" which went on to receive the Jury Prize at the 2000 Moscow Int'l Film Festival. "Bus 44" is his second film. He is a professional dancer in Beijing.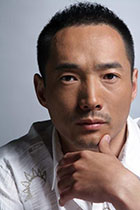 LI YIXIANG (Short Bandit)
LI YIXIANG graduated from the Beijing Film Academy in acting. He has taken on diverse lead and supporting roles such as a policeman, farmer, soldier, historical figures etc. His prior work includes several TV series and feature films. He lives in Beijing. Li has gone on to star in Chen Kaige's new short film "Ten Minutes"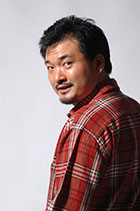 ZHOU KUI (Tall Bandit)
ZHOU KUI graduated from Central Drama Academy in acting. A professional stage actor at the Beijing Children's Theater Group with TV series and feature film experience, he currently works in Beijing.