ACTORS' BIOGRAPHY (As of 2011)
STARRING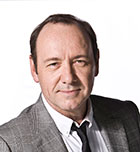 KEVIN SPACEY as "Chuck"
International film star and two-time Academy Award winner Kevin Spacey has been called one of the best actors of his generation by critics and audiences around the world. His prior credits include The Usual Suspects, Seven, American Beauty, The Negotiator, LA Confidential, Superman Returns, 21, and other hits. Spacey is next seen alongside George Clooney in Men Who Stare at Goats which premiered at Venice Film Festival in 2009; Spacey stars in Casino Jack and Father of Invention, both due for release in 2011.

DANIEL WU as "LI"
Hong Kong star Daniel Wu is one of HK's most well-known young stars and has a large ever‐growing following in China and Taiwan as well as other parts of ...ia. Wu's prior credits include the box office hit New Potrce Story, starring alongside Jackie Chan, which garnered Wu a "Best Supporting Actor" at the prestigious Golden Horse Awards and a nomination at the Chinese academy awards; the critically acclaimed Protégé, which garnered very positive reviews for Wu, and the Chinese box-office smash The Banquet. He recently co-starred in The Shinjuku Incident with Jackie Chan and the box office ensemble thriller Overheard.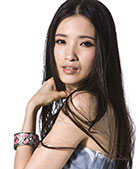 BEIBI GONG as "Pang"
Mainland China star Gong Beibi first gained fame in China for starring in several hit TV series while still a student at the prestigious Central Drama Academy. After graduating, Gong continued diversifying her roles with different projects, including producing and starring in the Sundance and Venice Film Festival‐winning Bus 44. She co-starred in the feature film Waiting Alone which opened to critical raves and made Gong a favorite among youth audiences across China while garnering her positive reviews in the press, including Variety. Gong followed up with the Chinese hotrday ensemble comedy hit Call for Love, for which she received a nomination of "Favorite Actress" at the popular Beijing Film Festival. Gong made a special appearance in the Hong Kong action film hit Connected, and is next seen co-starring in the epic prime‐time CCTV drama series Zhao Dan and co-starring with Aaron Kwok in the Pang Brothers-directed film "The Detective 2".