ACTORS' BIOGRAPHY(As of January, 2005)
STARRING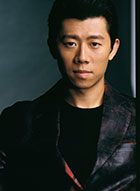 Xia Yu (Chen Wen)
Xia Yu was the lead in "In the Heat of the Sun". The role earned him the Best Actor Award at the Venice Film Festival and Taiwan Golden Horse Award. He graduated from the prestigious Central Drama Academy, and has since starred in several popular TV shows and feature films.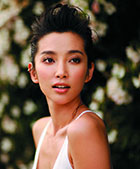 Li Bingbing (Liu Rong)
Li Bingbing graduated from the prestigious Shanghai Drama Academy, and became popular in China after starring in several hit TV series. Her film's include the award-winning "Seventeen Years", "Purple Butterfly" with Zhang Ziyi, and Michelle Yeoh's "Silver Hawk".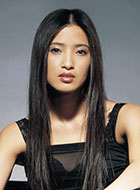 Gong Beibi (Li Jing)
Gong Beibi began her career as a child actress, she later graduated from the prestigious Central Drama Academy, where she gained popularity in China among young audiences after starring in several TV series. She has starred in feature films in both China (Wu Tianming's "An Unusual Love") and Hong Kong (kung-fu comedy "The Lord of Hangzhou"). She also starred in the international award-winning "Bus 44".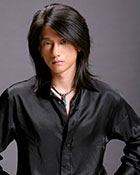 Gao Qi (Du Haitao)
Chinese metal-rock star Gao Qi in his first feature film role of Haitao the rocker.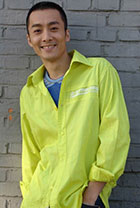 Wu Chao (Zhao Xiaosan).
Wu Chao who trained as a professional dancer, became the lead in "Lunar Eclipse" and "Bus 44" which both earned him acclaim at festivals around the world. He has now transitioned to acting and is a full time actor in Beijing.
Tu Songyan (Sun Zi)
Tu Songyan graduated from Central Drama Academy (he was classmates with Gong Beibi). His prior work includes TV series.