STARRING (ALL BIOS CURRENT AS OF DEC, 2016)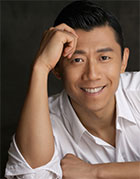 XIA YU as "Ma Fendou"
Xia was initially discovered by Jiang Wen who cast him in his semi-autobiographical film In the Heat of the Sun (1994). Despite being chosen partly because of his facial resemblance to a young Jiang, Xia's performance as a spirited and moving performance of a renegade youth in the film conquered audiences. He won the Best Actor award from the Venice Film Festival (the youngest actor to win that award in the history of the festival), Singapore International Film Festival and Golden Horse Awards. Xia wanted to study drama after his first film, he was accepted into the Central Academy of Drama. After completing his studies there, Xia remained an active force in Chinese cinema as well as television, appearing in many films and television series. Xia's second film Shadow Magic demonstrated his talent as an actor and earned him a nomination for Best Actor at the Tokyo International Film Festival. His first collaboration with Dayyan Eng was Waiting Alone (2005) earned Xia Best Actor at the Beijing Students Film Festival. With five best actor titles at international film festivals, Xia Yu was once named one of the top 4 hottest young actors in China. Aside from local productions, Xia has also starred in two Hollywood films; China: The Panda Adventure (2001) and The Painted Veil (2006). In 2016, he took on the role of Wong Jack Man in the Bruce Lee biopic Birth of the Dragon, produced by American filmmaker George Nolfi. Xia reunited with Waiting Alone director Dayyan Eng in fantasy comedy film Wished, which became one of the highest-grossing domestic titles for the summer season.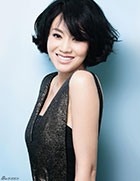 YAN NI as "Shangguan Furong"
Yan Ni was born in Xi'an, Shaanxi. Yan's parents are ordinary workers, and all her family still live in Xi'an. After high school, she enrolled at a financial college to study accounting. Two years later she succeeded in gaining admission to an art organization of the People's Liberation Army (PLA) in Lanzhou, and then went on to enroll at the PLA's Art School in Beijing. She started acting in 1992. In 1999 she had her first cinematic role, playing Qiqoqiqo Ma in the film Cog and Hen. She then she has played several other roles in a series of films. She played Tong Xiangyu in My Own Swordsman, an 80 episode TV comedy-drama that tells the story of the happenings in a tavern during the Ming Dynasty. She played an impressive role of a young widow who help other people with her whole heart and finally gained her true love in the end of the story. After that role, she became a celebrity, was named the most beautiful woman by her fans, and won the best actress award at the 2006 Sina-Aokang Internet Awards. After My Own Swordsman, she played secretary Xiang Yunxiu in National Action and played Niu Xianhua in The North Wind. Yan Ni co-starred with Kevin Spacey and Daniel Wu in Dayyan Eng's Inseparable. Yan was awarded a Golden Eagle Award in 2010 for her role in The Wind From North and reunited with her Inseparable director Dayyan Eng in his new fantasy/comedy Wished.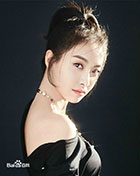 VICTORIA SONG as "Ren Shanshan"
Song Qian, better known as Victoria Song, is a Chinese singer, dancer, actress and model based in South Korea and China. She debuted in 2009 as a member of hugly popular South Korean K-pop girl group F(X). In 2010, Victoria gained fame as part of We Got Married Season 2, as well as being a cast member of KBS's Invincible Youth. That year, she won the Popularity Award at the MBC Entertainment Awards. She is also known for her roles in television series When Love Walked In (2012), Beautiful Secret (2015), Ice Fantasy (2016), A Life Time Love (2017) and the films My New Sassy Girl (2016) and My Best Friend's Wedding (2016). Victoria has over 20 million followers on Weibo, ranking fourth most followed K-pop celebrity as of April 2015. She was ranked No. 80 on The 2013 Independent Critics List of the 100 Most Beautiful Faces. In 2014, she won the "2014 Goddess of Asia" poll with 579,298 votes.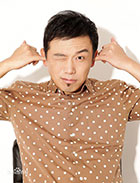 PAN BINLONG as "Li Fei"
Comedian Pan Binlong started his career on the stage. He gained popularity on several comedy skit shows and stand-up. Pan co-starred in Pancake Man, the surprise hit film of 2015 and followed up with several other comedies. Wished is Pans first film in a major role.